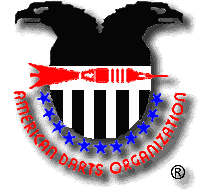 ELECTION RESULTS ARE IN
Some positions still undecided; Summer events announced
For immediate release March 3, 2000
Anaheim, CA The following people have been newly elected to ADO positions: Eda Lynn Gronli, Region 3-4
Director for most of Florida; Bill Fisher Regional Director in the new Region 1-5 in the upper northwest; and Keeth
Wilkinson to Area 4 Manager replacing Charlie Forrester who was recently elected CFO. In addition, Kent Setterberg
was appointed interim 1-4 Regional Director for the Utah-Idaho area, replacing Scot Kingdon, who had to step down
for personal reasons. Re-elected to ADO positions were: Dee Philip, Area 1 Manager; Dennis Aitken, Area 3 Manager;
Laurett Meddis, Area 5 Manager; Ron Harburg, Region 2-1 Director in Hawaii; Olinda Chavez, Region 2-4 Director
for Arizona and New Mexico; Dayton Lewis, Region 2-5 Director for Colorado and part of Wyoming; Les
Neugebauer, Region 6-1 Director in the Midwest; Dan Pucillo, Region 6-3 Director for the Illinois area. The ADO
congratulates these individuals and applauds their willingness to sacrifice personal time for the sport.
Elections are still in progress for Regions 2-2, 4-1, 4-2, 4-4, and the new 6-4 region of Minnesota and Wisconsin.
Candidates are still being sought for the Regional Director positions in Region 4-3 and 6-2. Anyone interested should
contact the ADO office immediately. Club representatives are urged to make elections known to their membership so
each member organization is fairly represented in the process. Your vote does count-if you take the time to cast your
ballot.

---

Members can look forward to the first issue of the Double Eagle for the new century as well as the 2000-2001
calendars before the end of March. Member packets will also be sent by that time. All clubs that have paid dues for
2000 will receive a free set of ADO flights for each declared member of their organizations. Awards for regional winners
for 1998 and 1999 will also ship in the near future. Your patience is appreciated. The Double Eagle and final 1999 point
standings were delayed by the failure of numerous tournaments to report their winners as required. Members can assist
in this endeavor by making certain tournament directors have pertinent information-full name and ADO
affiliation-whenever entering a sanctioned tournament and asking the tournament directors to please report promptly so
that points can be accurate and timely.

---

With the first regionals of the year near at hand, members are asked to begin plans for All-Star playoffs, for which
the association deadline is April 16 (the youth deadline is May 28.) The ADO assures all concerned parties that plans
are under way to host a Welcome Party, East-West All-Stars, National Team Championships and Youth
Championships in Las Vegas in August prior to the North American Open. While a few changes are planned to the
format, these changes will not affect the way representatives are chosen. Final details of these events will be worked out
at the upcoming meeting of the Board of Directors in St. Louis March 24-26 and announced thereafter. Any members
with questions or concerns they wish brought up at that meeting should submit them to their respective Area Managers
before March 10.