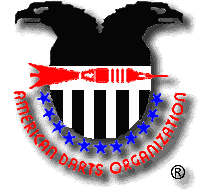 For immediate release: September 2, 2000
Sandi Cain, President ADO
ANNIVERSARY TOURNAMENTS ANNOUNCED
ADO Calendars to return to Jan.-Dec. format; cricket playoffs on horizon
Anaheim, Calif. Next year, the ADO will celebrate its 25th anniversary. To acknowledge that landmark event, the
ADO is taking its celebration to the road with one tournament in each area to be the site of an anniversary party for
current and past members. At its August meeting in Las Vegas, ADO area managers announced their choices for the
locations of the 25th anniversary road show parties. Tournaments were chosen from those in each area that had the
longest, continuously offered sanctioned tournaments. Tournaments hosting the road show parties will receive special
anniversary awards in recognition of their longtime support of the ADO. Longstanding tournaments that were "runners-up"
in the selection will receive a separate memento in recognition of their support as well. Where possible, these awards will
be presented at the anniversary parties.
Locations are as follows: Area 1-Truckee Meadows (Lake Tahoe); Area 2-New Mexico Open; Area 3-Louisiana
Classic (Shreveport); Area 4-Cleveland; Area 5-Witch City; Area 6-Blueberry Hill. Celebrations at these events will
include special anniversary decorations and souvenirs, the ADO history on display in photos, special programs and
recognition of past officers and champions from that area as well as a possible hospitality hour preceding the tournament.
Every entrant into the singles events will receive a free limited edition souvenir as well and board members residing in the
area will be present. Watch for more details as the year approaches in both the Double Eagle and in news releases!
A three-year experiment with the ADO calendar has come to an end. When the ADO board decided to provide a
calendar for events running from April 1 through the next March 31, it appeared to be a good idea from a membership
standpoint and one that would help players plan their schedules for January tournaments. But after three years of member
confusion, the board has decided to return to the old standby of a calendar based on the calendar year. The current
calendar runs through March 31, 2001. Forms will be mailed shortly to all member organizations to get listings for next
year's calendar. That calendar will include tournaments for Jan. 1, 2001 through Dec. 31, 2001. Watch for these entry
forms and make sure your tournament is listed for our 25th anniversary year! The deadline for getting 2001 tournaments
on the calendar will be in October, so don't delay in returning these to the ADO office! In addition, 2001 membership
forms will have a club survey on the back-be sure your organization fills that out when completing the form for next year!

---

Anyone planning to hold a qualifier for the cricket playoffs better act quickly-local qualifiers should be held by Oct.
8. Individual members planning to participate in cricket regionals should notify their regional directors by that date as well.
Cricket regionals are scheduled for the weekend of Nov. 3-5. In order for regional directors to reasonable ascertain if
they have enough players to hold a regional, clubs and individual members must help by notifying regional directors by
Oct. 15 how many people will be attending the regional. National finals are scheduled for January 26 in New York.