Click for League News
Click for Singles League News
^^^^^^^^^^^^^^^^^^^^^^^^^^^^^^^^^^^^^^^^^^^^^^^^^^^^^^^^^^^^^^^
ADO Tournament in Little Rock
July 12-13-14
The Envelope Please...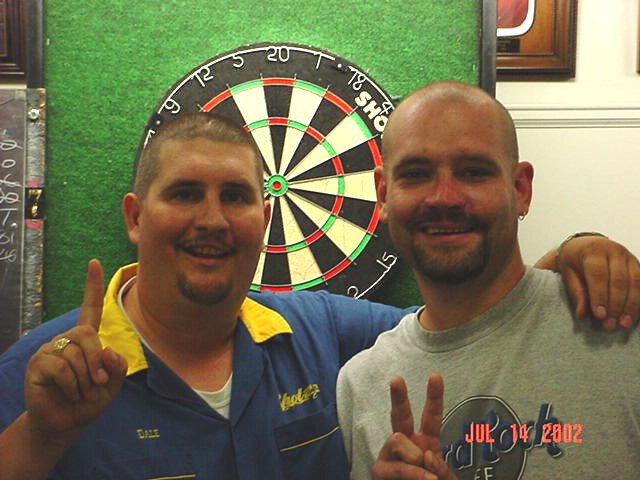 Dale McInnis - First Ken Hearn-2nd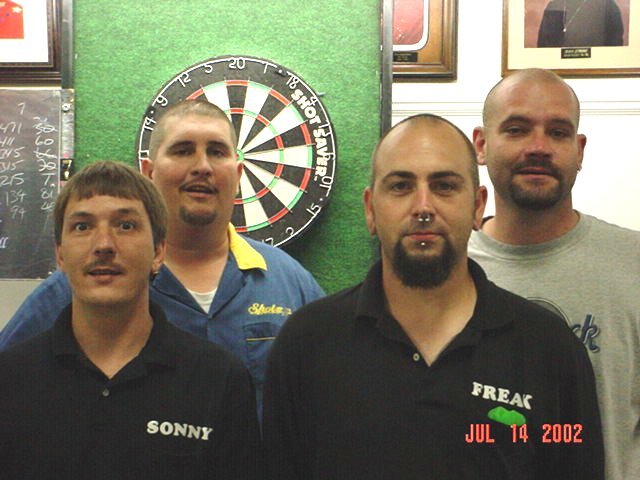 Winners - Dale, Ken (back row)
Sonny Prohaska & Tony Prestridge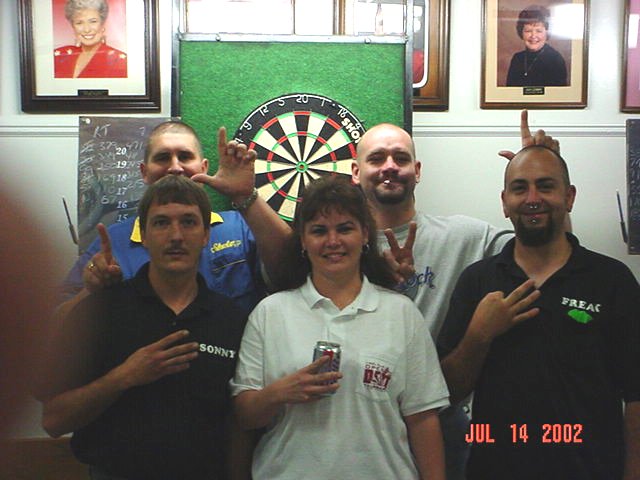 The SBDA was well represented by finalists
Dale, Ken, Sonny, Melissa Green, Tony
Note: Thanks to John Martin for snaphots!


ADO 501 Regionals
Dallas
May 2002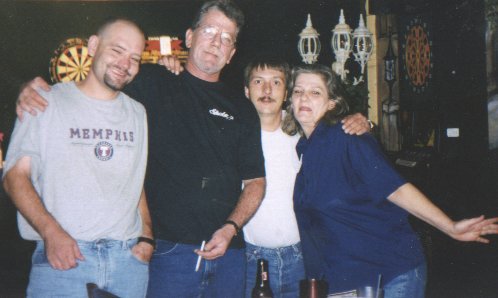 "Girls Just Wanna Have Fun"..And they did!! "Boys (plus Jenny)Just Wanna Have Fun!"
Melissa Green, Marla Pendarvis, & Jenny Noble Left to right: SBDA's Ken Hearn, WINNAH!!, Bubba Darbonne, SBDA
Represented The SBDA well in The ADO Regionals ADO Rep, Sonny Prohaska, dart ace, & (once again,) Jenny Noble!!
"YOU GO GIRL!!!"
* * * * * * * * * * * * * * * * * * * * * * * *
Sadie Hawkins Tournament @ SHOTZ LOUNGE
Memorial Day Weekend
And the winners are....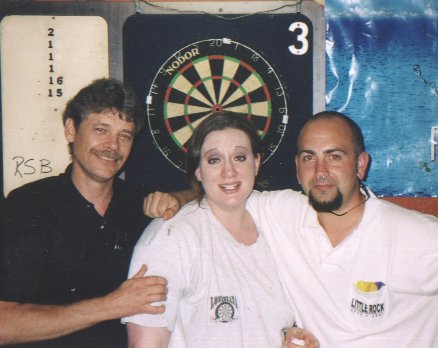 1st Place
Ted Barnett, Jennifer Walker, & Tony Prestridge
(Jennifer looks so weary after totin' these 2 heavies all day.)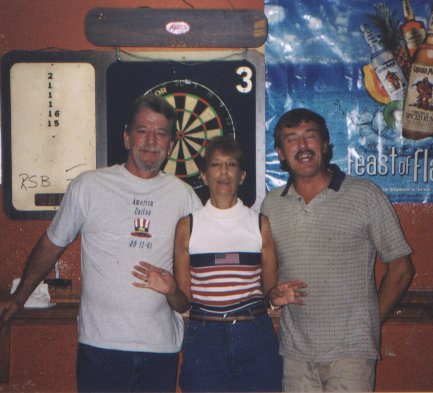 2nd place winners
Bubba Darbonne, Rosie & Steve Riel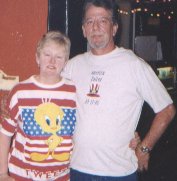 (left to right:) Always holiday fashion conscious -
Robbie Day & Always holiday
unconscious - Bubba Darbonne
(Just kidding-excuse the blond moment. Couldn't help myself!!)
Special Thanks to Robbie and Bubba who always provide the snapshots for our events.
The only way we can have these pictures worth a thousand words is if you provide them.
Keep those cards & letters coming!

This page is



More news & announcements to come